Main content starts here, tab to start navigating
Strawberry Crunch Bar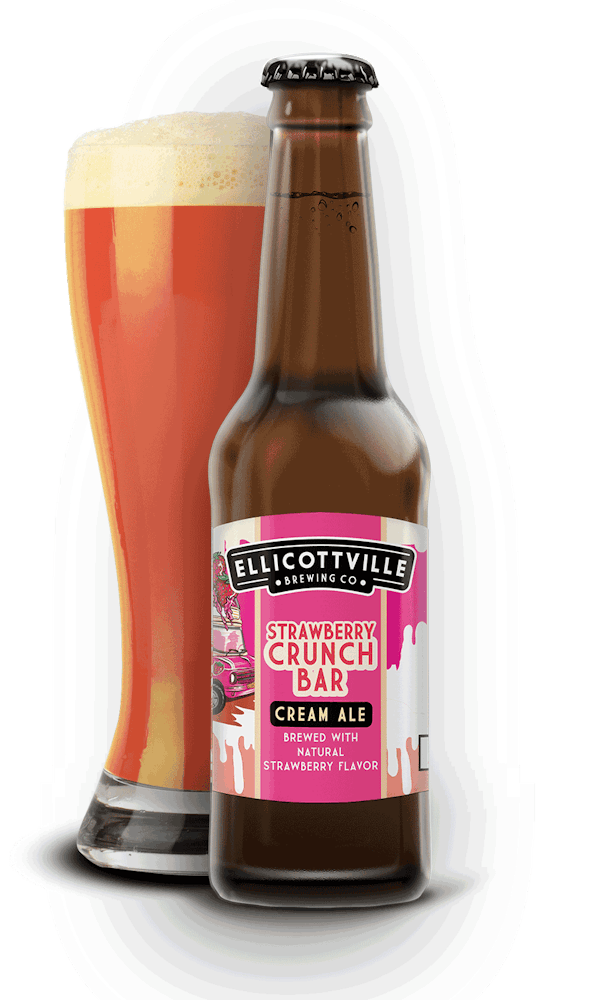 Details
PROFILE :

6.0% ABV

BEER STYLE :

Strawberry Cream Ale

SOLD AS :

6-Pack 12oz Bottles

AVAILABLE :

Spring
---
Growing up, we all remember how exciting it was when we could hear the ice cream truck coming down the street. Running to the house to get .25 cents to buy our favorite frozen treat.
For us, it was covered in a pink crunch crumble topping and filled with creamy vanilla deliciousness.
A crushable cream ale with fresh strawberry flavors. Although cream ales have ventured away from containing lactose, this brew does have it, giving it a different and savory mouthfeel.
Contains lactose